Read INFL's roundup of the best recent and upcoming singles and albums below!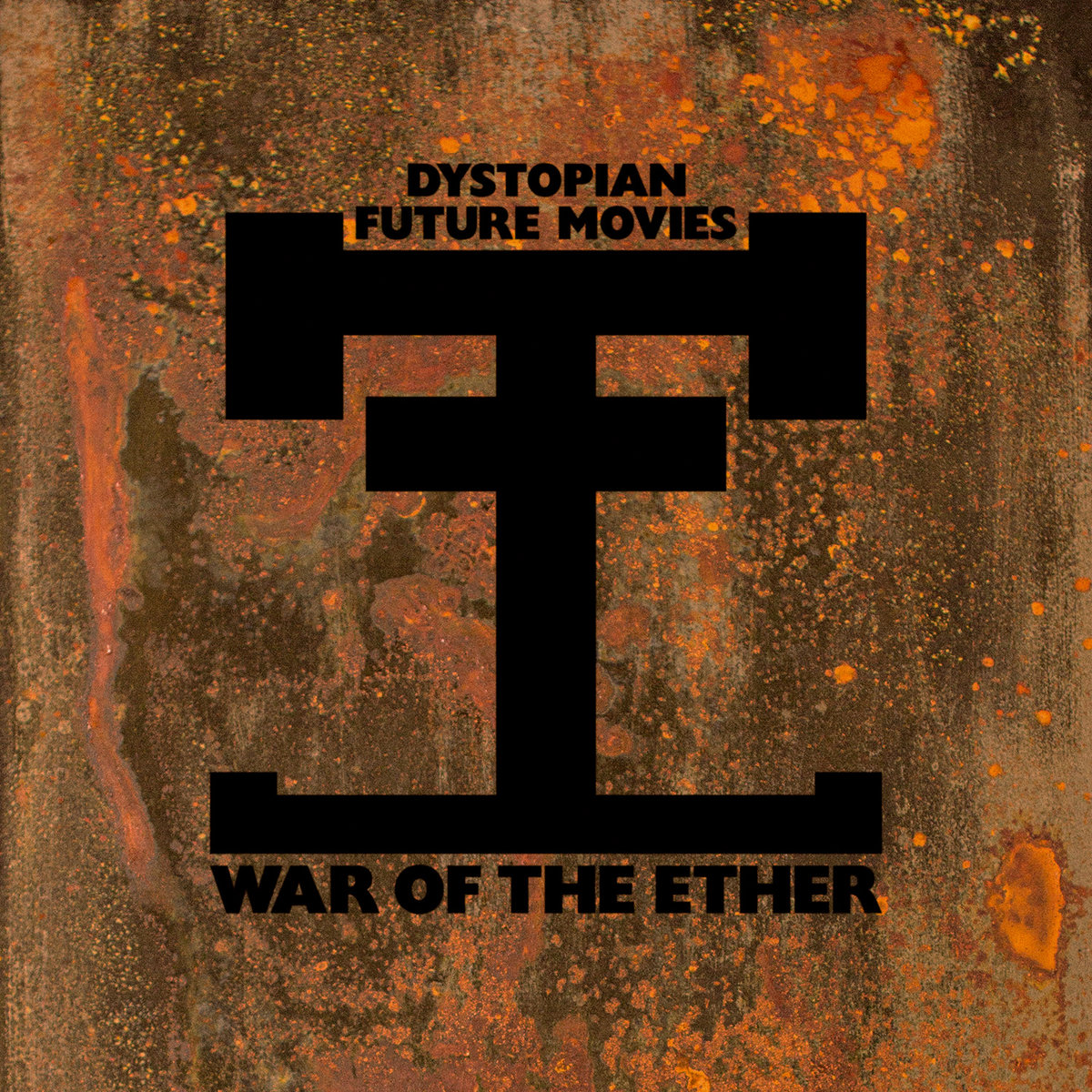 'War of the Ether' by Dystopian Future Movies
On "She from up the Dromban Hill", the opening track on Dystopian Future Movies' forthcoming release, War of the Ether, Caroline Cawley's spoken word delivery is clear and drips with danger. She channels the ghost of a woman in the clutches of the Bon Secours Sisters, expressing the shame and humiliation with painful restraint in her own native Sligo cadence, her voice evolving and becoming the pain of all women, the silent simmering rage at the injustice. It is a short lived relief of tension, therefore, to hear the raw heat explode into a guttural fall as Rafe Dunn's deadly guitar, until now quietly and melodically droning in the background, joins Bill Fisher's drums, entering and spewing tension a third of the way through. The slow march is building, the bass intoning only a single note at a time… The controlled restraint, the space created by these usually dominating instruments, taking a back seat to Cawley's barely veiled anger, as her own biting guitar joins the wall of sound, attacking, drawing back, attacking again, dragging the listener with it. Cawley's voice is unaffected, still coldly clipped as she returns to the story – we find her setting up the stall in the market, whispers surrounding her movements. We are with her as the shame burns. As our own anger simmers beneath the surface, we wish to drown in the rain with her as the wall of sound thunders in, out, in, out. We wonder if we can last the distance of this story, but we must. Dead air, a black hole. We crave the wall of sound in its relief, a release, to take us away from the claustrophobia of the inevitable outcome. We know where this woman is to be sent. We can feel the loss of control. We crave the fury of the wall of sound, but it comes simmeringly only, torturing us, creeping in – "It wasn't long before the priest was called". We want the fury to break. We feel helpless. "There was nothing left now". The wall of sound envelops, its melody orchestrated by Cawley; it swirls and gives and lets us break, if only for a short time.
 This album has lit a flame inside my soul. It is a masterpiece, a feminist trailblaze, a stake to the vampiric sucking heart of both the Church and Catholic oppression. A fuck you to all who align themselves with evil in the name of the patriarchy, a call to  the Church to take accountability for the dead babies and cursed mothers of Galway and for every human to join the fight against injustice.  
Read the full review HERE and stream 'War of the Ether' on Spotify HERE. Stay up-to-date with Dystopian Future Movies via their website. 
'Silence Isn't Always Golden' by 2079 
Nottingham-based rock band 2079's latest offering is the high-tempo single Silence Isn't Always Golden. 2079, made up of guitarist Kurt, frontman Malps, bassist Ryan and drummer Sam, describe themselves as "the modern wave of Rock'n'Roll music," citing The Smiths, Led Zeppelin and Pearl Jam as influences. 
Silence Isn't Always Golden is conflicting. Grappling with themes of mental illness, it is high tempo yet melancholic and hopeful yet despairing. Consoling a loved one (and the listener) through mental illness, frontman Malps guides the listener through the pain of depression and monotony, encouraging you to "think of why you fell in love in the first place." The repetition of the line "you are not insane" drills this into the listener – a reminder to be unashamed and know "there's no one here that can't be saved."
Read the full review on our website HERE. You can find 2079's streaming and social media links via their Linktree HERE. 
'Sleeping With The Lights On' by Jake Buckley
Pop singer-songwriter from Nottingham, Jake Buckley, is set to release his new single Sleeping With The Lights On on 2nd September. Having spent his career performing with bands and writing for other artists, Buckley is now exploring his musicality as a solo artist. Buckley, a talented songwriter and producer, describes his lyrics as rich "with wry observations, bittersweet epiphanies and sincere declarations." Sleeping With The Lights On blends his heartfelt lyrics with poppy synths akin to artists like The 1975 and Maroon 5. 
Drawing on his personal experiences recovering from drug and alcohol addiction, Buckley crafts an upbeat, positive track about the importance of changing and facing up to your demons. The song's positivity is infectious – the lyrics centre on moving forward, while Buckley's ambitious synth-pop arrangement physically moves you forward. The track's upbeat synths and high-energy guitar solo encourage you to dance, let loose and find freedom. 
Read the full review on our website HERE. You can pre-save 'Sleeping With The Lights On' HERE and keep up-to-date with Jake Buckley via his website. 
'Back Home' by Luke GW
Nottingham-based acoustic pop artist, Luke GW, is gearing up to release his forthcoming single 'Back Home' on… Akin to artists like Ed Sheeran and Shawn Mendes, Luke GW's reflections on romantic relationships are backed by a poppy guitar track. 
On 'Back Home' Luke GW fondly reflects on a past relationship. The chorus expresses Luke's gratitude for the guidance and inspiration his manic pixie dream girl-esque lover gave him. Luke elegises that 'like a storm guides a ship across the sea, is how your love seems to keep guiding me,' asserting how he remains inspired by his lover, despite their relationship being over.
Read the full review on our website HERE. Keep up-to-date with Luke GW on Instagram.